Finding the right plumbing service is not as easy a task as it may seem on paper. Just ask any resident of the area and they will be more than likely to agree to this very statement.
Now that we have established this fact, there are a lot of different considerations which go into making such a decision, regardless of whether you are looking to hire a company to take care of your residential or commercial plumbing problems. Let's take a look at some of the most important factors which will help you in your quest to find the best plumbing service in the your area;
First off, make sure that the company providing plumbing services in Nanaimo is local and is close to you. Since Nanaimo is one of the largest and most populated cities in Vancouver Island, a majority of service providers might offer their services in Nanaimo as well. If you are searching online you may find plumbing companies that are willing to travel to get your business, in this case, ask them if they charge extra for coming out to your location.
In order to operate a business whose primary purpose is to render services to its customers, they need to have a proper license granted to them by the relevant government authority. In the case of running a business in the city of Nanaimo every plumbing company needs to have a valid business license from the city they are doing business in.
When contacting a plumbing company in Nanaimo which offers plumbing services in your area, you should ask for their license to verify if they are authorized to render services. It will also help you in case you need a refund if you were not satisfied with the services rendered, or in any other case.
Pricing is another key factor when it comes to finding a plumber in Nanaimo which provides professional services for just the right amount of money. Thus, it is necessary to do your research as it is a determinant of the quality of service which you can expect from them. So don't automatically opt for one who charges the lowest prices in exchange for rendering their services. Look at reviews of past clients: One who might be charging the lowest prices might actually not be providing the best quality of service in exchange for it.
A lot of times the "You Get what you paid for" saying is very true.
Operating in the area, John G Plumbing Inc is one of the few reliable plumbing companies which have been serving customers for more than 10 years. You can trust us with solving all your plumbing issues, regardless of whether you require new piping to be done or have a clogged drain which is giving you a headache.
Call us at (250) 797-0858 today and get all your plumbing issues resolved.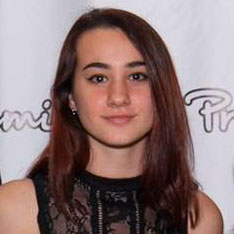 Hiring the right plumber saves you money.
The cheapest option never works out in the long run.
Don't risk buying a quick fix at the cheapest service rate. Always hire a qualified professional and get the job done right
Let's give it a shot